Restaurants & Bars in NH Capri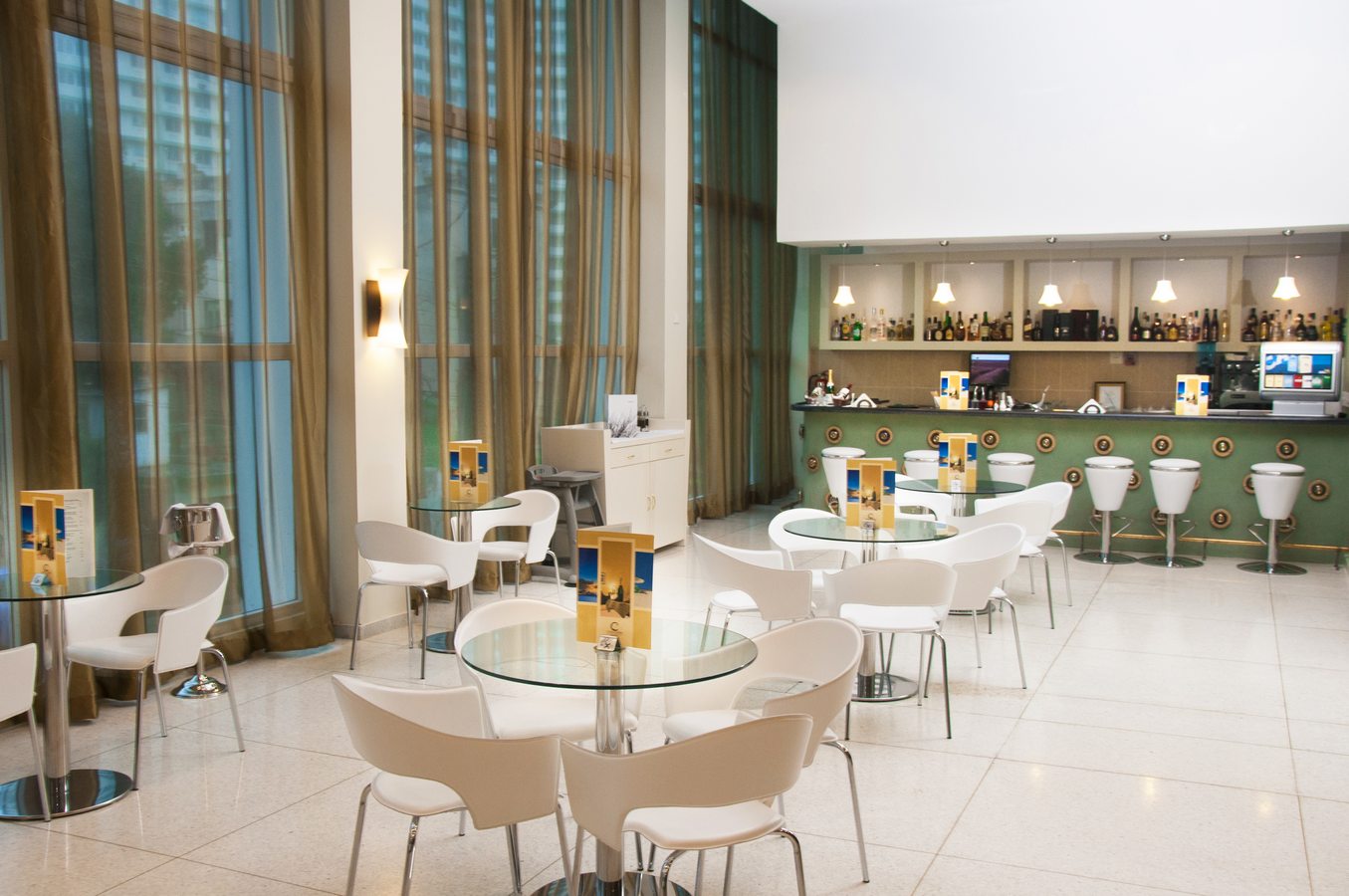 The Hotel NH Capri has two restaurants, a Snack Bar, two bars plus 24-hour room service.
AnaCapri Restaurant
Breakfast buffet from 6:30 to 10:30 hours.
Cafeteria from 12:00 to 23:00 hours.
This restaurant offers breakfast buffet and after the breakfast hours works as a restaurant-cafeteria. Guests in the half-pension plan enjoy dinner at this place, whether buffet or through a directed menu. It has direct access from the street or internally through the elevators. AnaCapri Restaurant at Hotel NH Capri is a warm, functional and elegant space to taste delicious gastronomy. (104 seats).
La Florentina Restaurant
A la carte restaurant specialized in Italian and international cuisine, located on the 18th floor of the hotel. It's one of the most important, privileged and exclusive spaces because of its location at the highest part from which you can contemplate a stunning panoramic city view. It has a welcome hall, a bar and two ballrooms. (60 seats).
Pool Snack Bar
It offers light food. Located on the 18th floor, features different areas around the swimming pool. Simple, elegant and cozy, it's a place where the visitor can be caught by good taste and comfort, along with the excellent visuals to enjoy at any time. (28 seats).
Azul Bar
Azul Bar is located on the 17th floor of Hotel NH Capri. From it you can contemplate a beautiful city view. It's modern, cozy and intimate ambience is great for an evening service. The use of the color blue is a distinctive feature in this space. It has direct communication with the staircase in one of its interior corners to the pool area of the 18th floor. (48 seats).
Lobby Bar
Open 24 hours a day, with food service from 12:00 to 03:00 hours.
Located on the back side of the hotel's lobby, it's decorated with green colors and white and golden highlights. The Art Deco style is shown through a mural characterized by the styling of its figures and their geometric shapes. (32 seats).